October Civic Monthly Meeting- Guest Speaker Gavin Rollins, County Commisioner
October 30, 2019 @ 12:30 pm

-

1:30 pm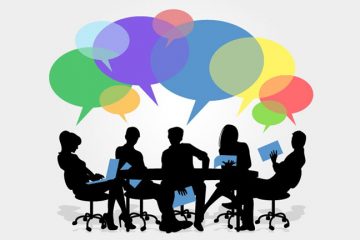 A nominating committee shall be appointed at the regular October meeting of the Association, with said
committee to present a slate of officers for consideration at the regular December meeting. The nomination must
be entered by the October Meeting. Nominations of officers shall be permitted from the floor following the
report of the nominating committee.
Speaker details
Gavin Rollins
Commissioner Gavin Rollins (Republican) is serving his second term as a Clay County Commissioner representing District 4 and has earned the reputation as a conservative leader with a passion for innovating government processes and making them more efficient and responsive to citizens.
Gavin Rollins has served his community and country as a veteran, teacher, Keystone Heights City Council member and Clay County Commissioner. Born to missionary parents in Malaysia, Gavin grew up as part of a big family, in the small town of Keystone Heights, Florida, were he lives today and remains active in his community and church.
Commissioner Rollins graduated with a Bachelor of Science in agriculture and was inducted into the University of Florida Hall of Fame, joining such Gator greats as Tim Tebow.
Commissioner Rollins has received numerous awards during his career including the Florida Blue Key, Florida's oldest and most prestigious leadership honorarium; Presidential Volunteer Service Award Gold Medal for over 3,000 documented volunteer hours; and National Defense Medal, Army Service Ribbon, Florida Medal & Ribbon, and Proficiency Badge (Gold).
As a solider in the Florida Army National Guard, Commissioner Rolling rose from Private First Class to Captain. He has answered the call to serve Florida during Hurricane Irma in 2017 and our nation during the Global War on Terror in 2016. Commissioner Rollins served as the senior intelligence officer for Task Force Hurricane deployed to a combat zone in Africa for almost a year. Task Force Hurricane supported counterterrorism operations and defended U.S. embassies, including during Operation Oaken Steel in South Sudan.
As a U.S. history teacher with a master's in education, Commissioner Rollins is dedicated to empowering the next generation of Americans. As an entrepreneur, he has invested in local businesses helping create jobs. As a conservative county commissioner, he has fought for Second Amendment rights, religious liberty, term limits, low taxes and practical innovations to reduce the size of government.
Related Events