September Civic Monthly Meeting- Guest Speaker Addison Davis
September 25, 2019 @ 12:30 pm

-

1:30 pm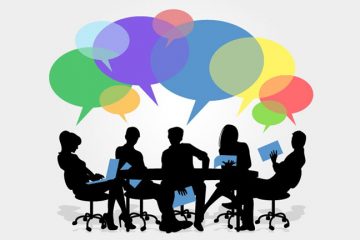 Guest Speaker Addison Davis
Addison Davis is the Superintendent of Schools for Clay County Public Schools in Florida. He was elected in November 2016. Addison believes in putting students' best interests at the heart of all decision-making, goal-based management, and building a school system that embraces the entire community.
Within his first year in Clay County, Addison was named a 2017-2018 Superintendent to Watch by the National School Public Relations Association. This award recognizes superintendents for their dynamic, fast-paced leadership and strong communication skills. In May of 2018, Clay County District Schools received a 2018 SUNSPRA (Sunshine State School Public Relations Association) Medallion Award for the district's 42 new websites, under his leadership.
Since taking office as Superintendent, the Clay County School District has seen dramatic improvements across all performance metrics. In June of 2018, Clay County earned an "A" district grade from the Florida Department of Education. Overall, Clay County now ranks 8th in state! Additionally, Davis is leading the construction of Clay County's first new school is more than five years with Discovery Oaks Elementary in northern Clay County, an area with a tremendous growth rate.
Before arriving in Clay County, Addison Davis served as the Chief of Schools for Duval County Public School System, the nation's 20th largest school district, serving over 120,000 students for three years. He has worked for Duval County Schools for eighteen years, starting as a teacher, moving to an Assistant Principal, Principal, Executive Director of Turnaround, Middle School Cluster Chief, and Region Superintendent. He directed the work of Principal Supervisors, Principals, Assistant Principals, Leadership Development, School Improvement, School Choice and Magnet, Extended Learning, School Climate and Culture, School Police, Operations and Facilities, and Student Discipline.
Because of his passion for nurturing young people, Addison chose to be a teacher. He began his career in 1999 as a teacher at Robert E. Lee High School. After teaching, he decided to transition to administration, to widen his sphere of influence.  As an administrator, he accelerated student achievement through moving:
Ribault Middle School: from a "D" to a "B"
Jefferson Davis Middle School: from a "C" to five points away from an "A"
Terry Parker Senior High School: from a "D" to twenty points away from an "A"
His experience in transforming low-performing schools gives him the ability to lift student achievement in school districts. Addison has led the work from pre-kindergarten to twelfth grade for the past four years, serving over 480,000 students. He is known for his ability to engage community members and faith-based partners with the intent of building strong bonds between schools and the community.
Addison has lived in Clay County for fourteen years with his lovely wife, Natalie and their two daughters, Madisyn and Kaitlyn.  They reside in the Oakleaf Plantation area. He was born and raised in northeast Florida and has a master's degree in Educational Leadership from Jacksonville University.
Related Events